Thousand of coaches with successful high school and college athletic programs use VertiMax to develop speed, power and vertical jump. No training system ever designed will do more than VertiMax Platforms and Raptors to increase lower body reactive power, vertical jump, speed, agility, and first step quickness! These attributes of athletic performance on the field is what makes plays and wins games. Whether you are a Point Guard, Short-Stop, Wide Receiver or Outside Hitter, any athlete in any sport can benefit.
VertiMax Platforms and VertiMax portable Raptors are the sports training equipment that will make a difference your athletes can feel and see. You'll see it where it counts…during COMPETITION! That is why thousands of coaches around the world rely on VertiMax sports performance and athletic training solutions; because they are proven to work. See what couches, trainers, and athletic directors say in this video.
For years we have helped coaches, trainers and athletic directors fully develop their athlete's potential and become players that make an impact in any sport and in every game, VertiMax performance training equipment, including VertiMax Platforms and VertiMax portable Raptors, helps coaches develop the speed, explosive power, and vertical that teams and athletes need to excel at any level. Over 50% of the NFL and NBA including 70% Division I colleges and thousands of high schools and families use our performance training equipment. VertiMax is recognized as the world leader providing the means to develop the fastest most explosive athletes in baseball or any sport from youth to pro levels.
The VertiMax V8 system allows baseball athletes to engage in effective light-load, high speed training that optimally promotes rapid force production to maximize explosive power and speed. Whether you are training young athletes or coaching professional athletes, the V8 system provides eight adjustable load resistance bands enabling athletes to load up to eight individual locations on their body simultaneously for optimal sports specific performance development.

The VertiMax Raptor is a portable resistance training device that enables baseball athletes to train on-the-go. The lightweight Raptor system utilizes patented VertiMax Elastic Training Technology to develop athletic speed and strength. Raptors provide a mobile solution for teams and individuals by quickly strapping to walls and fences, inside a facility or out on the field of play, allowing athletes to train with resistance out to distances of 45 yards.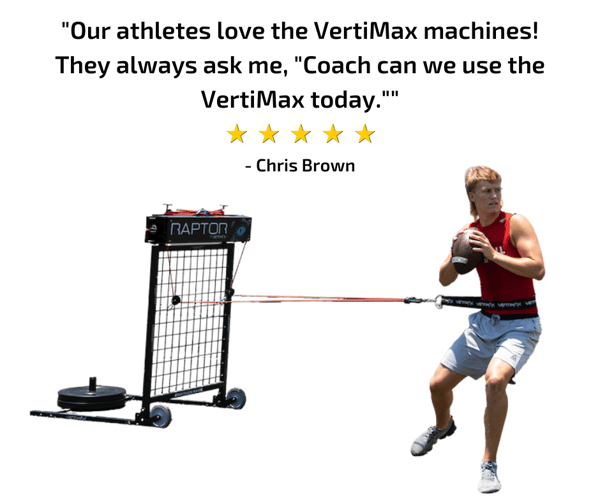 Check out the following articles to provide more helpful coaching information:

5 Coaching Tips to Create Buy-In
Traits of a Successful Strength and Conditioning Coach
Systems to Be a Better Coach Podcast by Angelo James
All About Coaching Mindset - Podcast by Jay Nixon
Coaching the Best of the Best Professional Athletes - Podcast by Chris Gorres