Source: Sports Illustrated-All American
During the quarantine, Skyy Clark got his workouts in on VertiMax along with an intense training program to help improve his game. He recently committed to Kentucky.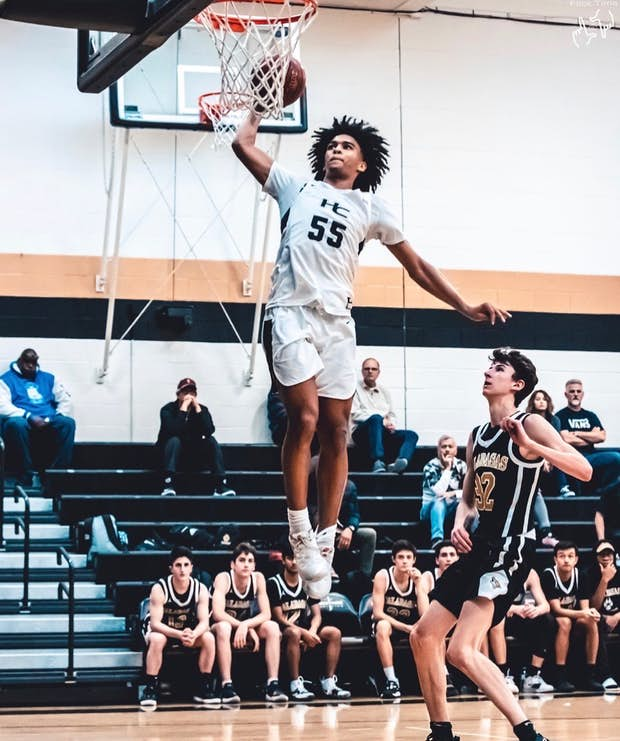 Skyy Clark is quarantining with his family because his younger sister caught COVID.
Skyy said "We're all here together and she's doing great, but we're just taking all the precautions and being responsible. I tested negative. It's not too bad because I get more time with my family. The tough part is finding ways to stay in shape. Luckily, my brother got a bench press station for Christmas and we have a VertiMax so I've been getting my workouts in."
Before the quarantine, Skyy and his team were getting better and better, and had only lost three games. Right now, he is averaging 26 points, seven rebounds and five assists.
In October, Skyy committed to play for the Kentucky Wildcats. He said "I've watched a lot of Kentucky basketball this season and, it hasn't been the typical Kentucky season, but I see them improving and I'm confident they can finish strong! I'm still working on bringing some guys with me to Lexington too!"
Read full article: The Skyy Clark Blog: Quarantining, Recruiting Players to Kentucky, Marvin Gaye and More
"Skyy Clark is an SI All-American nominee and one of the top point guards in the country, regardless of class, with the college interest (Kentucky, Ohio State, Gonzaga, Memphis, Arizona and Michigan, among many others) to prove it. Clark recently announced that he would be transferring from Heritage Christian (Northridge, Calif.) to Brentwood (Tenn.) Academy for the last two years of high school. Now he's agreed to give SI All-American exclusive access into his world by chronicling everything from intimate details about his recruitment to his everyday life in a blog," as stated in Sports Illustrated - All-American.
Follow Skyy Clark:
Twitter: @SkyyClark
Instagram: Skyy
---