Source: Rhode Island Monthly
We congratulate a Rhode Island entrepreneur, Lanre Ajakaiye, who has big plans for 25 Bough Street, a community development and commercial impact project in the Olneyville area of Providence, Rhode Island. 25 Bough will include an athletic skills area dedicated to building core strength, vertical, speed and overall athleticism to help power student athletes of the future. VertiMax machines, plyometrics stations, basketball shooting machines and more will be available in the facility..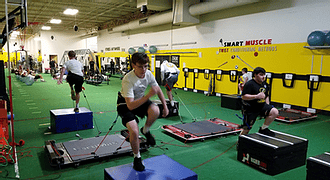 Currently, there is no space in the surrounding area that has youth sports training. Youth sports is a 19.2 Billion dollar market, Ajakaiye is sure the facility will power many student athletes with opportunities to achieve peak performance.
.Lanre Ajakaiye grew up in the neighborhood of Olneyville in Providence, the son of first generation, African -American natives whose parents immigrated to Providence, Rhode Island in the 70's from Nigeria. . His parents achieved business and marketing degrees. Ajakaiye graduated from Classical High School and then the University of Rhode Island. He then went on to earn an MBA from Boston University. He is now a successful real estate broker and social entrepreneur connecting community impact to revenue and sustainability. Within the community, he is known as a coach and mentor passionate about positively influencing the lives of local youth.
25 Bough Street is a recent purchased and is planning to turn into a community development and commercial impact project that will help transform the local neighborhood, and especially the lives of youth and women.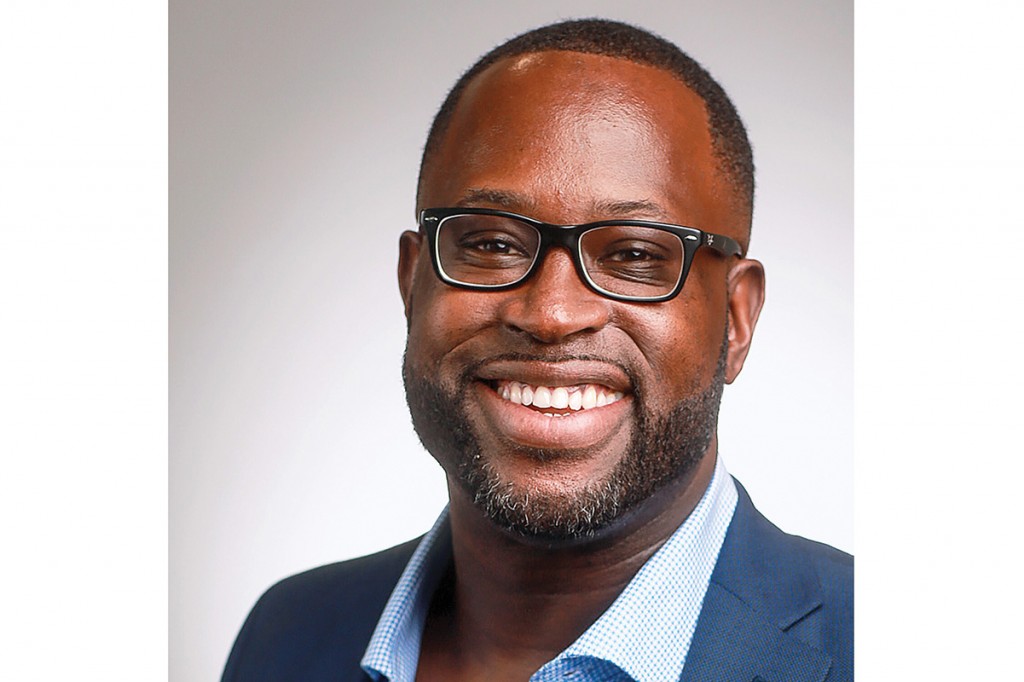 The massive 15,194-square-foot former auto body shop is located in what was once a thriving jewelry manufacturing hub. Ajakaiye plans to turn the structure into a multi-purpose, community-anchored facility to teach thousands of youth financial literacy, career readiness and self-awareness. The building will be for special events, offices; and an athletics skills facility dedicated to core, speed, agility, quickness with plyometric stations, VertiMax machines and a shooting machine.
"I want to give kids the things that I see are gaps in the educational system, that I know that they need to thrive in life," Ajakaiye said..
Ajakaiye's plans have consistently involved investing in the community and local youth. He has already been doing that as director of youth basketball team, Team Providence Travel, which engages with youth beyond basketball with life lessons and skills through mentorship. "As a stipulation of my program, you have to take financial literacy and career awareness. If you want to play basketball, great, but you gotta take a financial literacy and career awareness course, too," he says. "I do it because I am worried about their future, not just sports."
Everything Ajakaiye does, he does it with the future of youth in mind, and 25 Bough will be the keystone to making even more of a positive impact. "We're going to be able to power the entire community, thousands of people, through this project," he says. "I view true power in what you do for other people."
See more at 25bough.com
Read the full article here INTERVIEW: LANRE AJAKAIYE OF 25 BOUGH STREET
---
Check out more VertiMax testimonials and the science behind VertiMax
---
Get the VertiMax App for basketball specific drills. Also includes pre-season, in-season and off-season programming on any iOS or Android Device.