A recent article in the Coal Valley News highlighted some of the achievements the Scott High School Skyhawks basketball team has been having. First-year head coach Shawn Ballard described their weightlifting and plyometric routine that incorporates VertiMax solutions in their training program.

Whether you're a sports performance facility, independent trainer, athletic coach, or a local high school program, it's important to connect with your local newspapers and news stations from a public relations standpoint, but you can'y rely solely on that for your marketing efforts.
Now, how do you get the word out about new athlete training opportunities at your facility?
You've purchased your VertiMax equipment and have been implementing it into your programming for a few weeks now. Your wheels are spinning and now you're starting to think "how can I get the word out there that VertiMax is now part of my program?" After all, in addition to a great training tool, you should see a return on your investment financially as well.
Here are a few things to get on your radar...
1. Get Certified
VertiMax certification training's are one of the newest offerings from the company. While VertiMax technology has been an equipment solution for over 20 years, certification will help you get a better understanding of how you can incorporate the equipment into your programming and business. With a better understanding of the equipment and the title "VertiMax Certified" under your belt, you now have more credibility as a VertiMax coach. You will want to use your VertiMax Certification for marketing purposes on your website, online and social media platformsso you will show up in local Google and other website search engine results..
In addition, NASM, ACE and AFAA have partnered together with VertiMax for an NCCA (National Commission for Certifying Agencies) accredited educational course. NCCA is the gold standard when it comes to accreditation of programs that certify professionals working in healthcare, fitness, wellness, and other occupations.
Want to know more about VertiMax certification training? Check out this video to see what it's about.
2. Social Media
Social media is a key aspect in business -- especially in the sports performance space. Use it to your advantage! If you own VertiMax equipment and would like to highlight how you're incorporating it into your training, I would suggest using a few different hashtags that are popular. To name a few:
Using these hashtags is also a good way to get on the radar of the social media team at VertiMax. They are constantly looking for user developed content to help share and highlight your program. Also check out this handy social media guide to learn all the ways to share, learn and interact with the VertiMax community like in the sport specific VertiMax Facebook and Instagram accounts.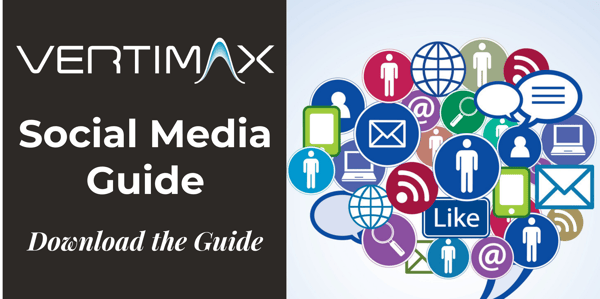 Social media is also a great platform for you to get in front of the camera and speak directly to your prospective customer. Are you approaching the off-season for a specific sport? Are athletes and parents starting to research where they will be training? Get in front of the camera and share some of the details in which your program will operate. A VertiMax regimen may set you apart from your competition.
3. Go Mobile
One of the biggest (and probably least understood) advantages of VertiMax equipment is the portability of it. Yes, the V8 platforms are 4 x 6 feet, but they have built on wheels that swivel making easy enough for one person to roll from point A to point B. Need something even more portable? The VertiMax Raptor's are less than 20 pounds and can virtually be used anywhere.
If you are a coach starting out and don't want to lease space at a facility, why not take advantage of local parks? Sports performance coaches have built successful businesses solely around traveling from park to park training groups of athletes. Think about the overhead you eliminate when doing so...
Give this a try...
High school basketball programs are the most popular teams among high school athletics to use VertiMax equipment. But, not every program is in the position to invest in the equipment at the moment. This is a great opportunity for local sports performance coaches to play a role in their athletic development.
Setup a time to speak with the girls and boys basketball coaches at your local high school. Tell them you have the ability to develop a group training program that can be utilized by both the boys and girls teams on their court.
4. VertiMax Classes
When most sports performance facilities start analyzing VertiMax solutions for their facility, the initial thought process is the contribution it will have on their speed, vertical and agility programs. While that is 100% correct, many facilities fail to recognize the application potential it has with their general population fitness training as well.

Whether it's a VertiMax dedicated program or your most popular strength and conditioning class, in what ways are you marketing to your community?