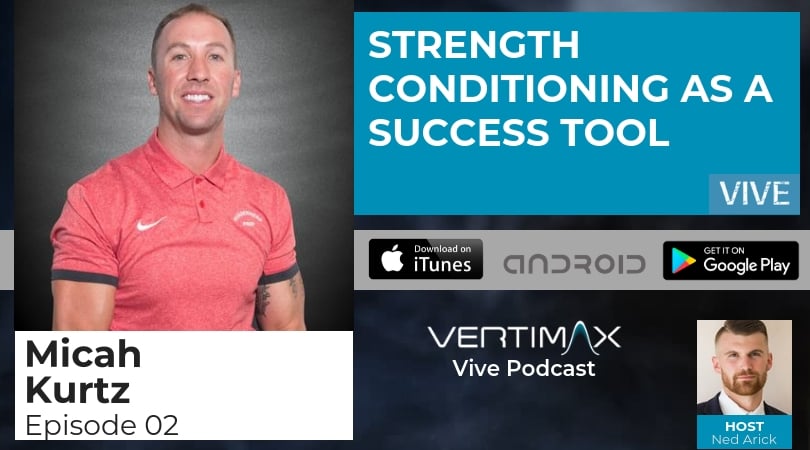 Micah Kurtz is the Director of Sports Performance and Assistant Athletic Director at Windermere Prep School in Orlando, Florida. He was named NSCA National Strength Coach of the Year in 2016 and one of the Top 40 under 40 Sports Professionals in the National High School Athletic Coaches Association. He started the Strength and Conditioning Program at AC Flora High School in Columbia, South Carolina, and in just the last 5 years, AC Flora has won 12 state championships. It was also named the #1 athletic program in both 2014 and 2015.
On this episode, Coach Micah sheds light on strength and conditioning and its benefits, how he got into the industry and why he enjoys working in the high school environment. He also shares more about how he cultivates a positive atmosphere in his weight room, and why athletes, parents, school administrators and the larger community are all so enthusiastic about his strength conditioning program. Micah has some great insights for coaches on how to get started on this path, and some practical tips on what it takes to be successful in the industry, so be sure to tune in.
Powerful Quote:
"Anyone who's involved in strength and conditioning knows that the benefits go well beyond getting bigger, faster, stronger."
Highlighted key topics discussed:
Micah Kurtz digs deeper into the speech he gave at the VertiMax Summit and the three-fold impact that he has on his athletes. [20:05] Micah describes how he is getting the buy-in from sport coaches who don't usually put much stock in strength and conditioning coaches. [36:27] Ned and Micah discuss the benefits of these types of programs, not just for the coaches themselves but for the schools and the communities as a whole as well. [37:56] Step 1 for a coach to get started with a program like this.
Resources:
Why Use VertiMax Platforms And Raptors
Train with the Best Podcast Episode 73 - Micah Kurtz