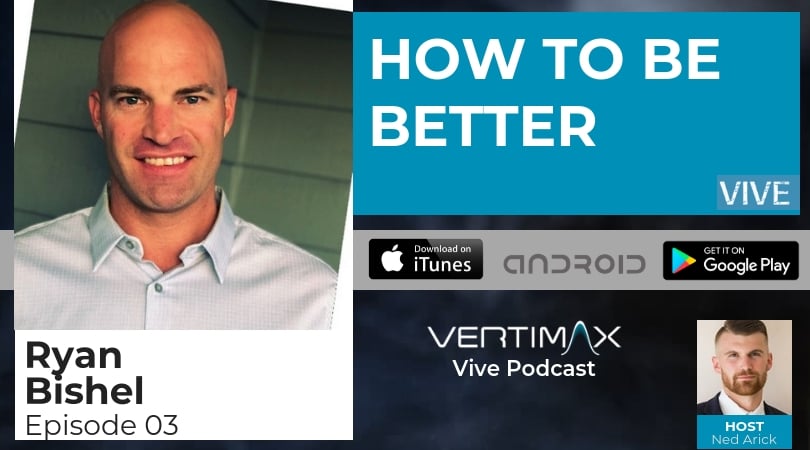 Ryan Bishel is the Athletic Director of Champion's Quest, varsity and college prep athlete academy, a year-round athlete academy exclusively for 5-18 year olds that are student athletes competing in any sport. He has over 20 years of experience in the industry and consistently produces top performing athletes at every level.
On this episode hosted by Ned Arick, Ryan shares a wealth of information about what it takes to get better. Whether it's having more income, impact or influence, if you just want to be better — this is the podcast you need to listen to.
Ryan explains how Champion's Quest got started and how it positions itself in the marketplace to stand apart from its competitors. From marketing to building successful teams, from creating a culture and environment that works to supporting newer coaches in their business — Ned and Ryan discuss it all. This episode has everything you need to know to be successful in the industry, so be sure to tune in.
Powerful Quote:
"Kids are sponges. The earlier you get a hold of them and work on their mindset, and the self-coaching, self-talk, the better outcome [there'll] be in the future."
Highlighted key topics discussed:
Ryan Bishel covers the mental aspect of training athletes, and how does it impacts them. [16:08] Listen how Ryan is getting the buy-in from athletes to work with Champion's Quest, even during the 'in season' period. [25:48] How is Ryan marketing to middle school and younger athletes and their parents and what he is doing to get his name out in the community. [33:10] You sell a destination, not the process — that's why client testimonials and actual results are so important. [46:57] A lot of times, the experience has to do with the atmosphere, and that comes from the culture of the organization. Listen while Ryan talks about how existing facilities can cultivate the kind of culture they want.
Resources: