In my experience, I've found that the biggest challenge with getting from point 'A' to point 'B' is the decision to leave point 'A' in the first place.
Well consider point 'A' to be visibly left in the dust.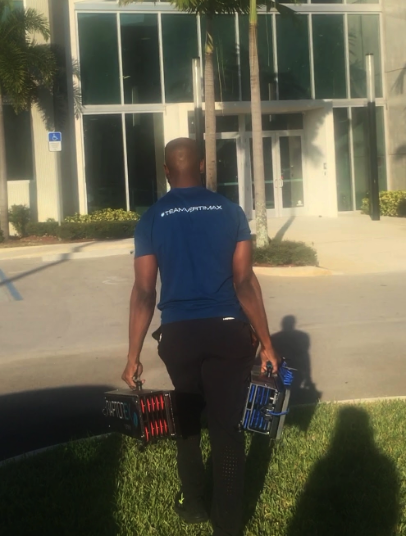 The month of February was an especially exciting one as I visited and revisited various facilities in Orlando and the Tampa Bay area. It didn't take long for me to learn that each facility's uniqueness is something that highly intrigues me. From the layout of equipment to the atmosphere and culture, each visit presents an opportunity to explore and observe how being purposeful when creating a fitness space impacts who you attract and the experience they walk away with.
For instance, Orlando Hoops takes pride in a continued pursuit of excellence while looking to past and present basketball greats who have paved the way. Atlas Pro Training provides an intimate setting and remains laser focused on the details that matter to improve an athlete's draft stock. Apesquad Weightlifting brings high energy every. single. second. you're in their gym fine-tuning your power lifts. Pure Strength & Movement fuses nature-esque vibes with a focused approach to improve mind, body and spirit. The Club at Cheval is a one-stop shop for families to enjoy golf, tennis, fitness, and summer camps. And last but not least, HoopWERX operates from an understanding that at the end of the day, results matter most so "getting more makes" will forever be the unparalleled measure of success on the court.
Rest assured, these organizations offer many more solutions than what's indicated in the one liner I typed above, but my point is that much like an individual, each one of these facilities have their own personality and I take great joy in unwrapping each experience and highlighting what makes them different.
Check out photos of our recent visits below. If you'd like me to bring the VertiMax experience to your facility, send me a message and I'll see how we can keep things moving from point 'A' to point 'B'.