VertiMax football training equipment has been an essential part of the 2022 NFL playoff teams as they train for Super Bowl 2022. Pro players use VertiMax equipment in their football training programs to enhance power, improve change of direction quickness, increase vertical jump performance, and improve passing and catching accuracy.
Over half of all NFL teams use VertiMax V8 Platforms and Raptors. In addition, leading college football programs, as well as many top D1 and High School Football programs around the country.
The National Football League is a professional American football league comprising 32 teams, divided equally between the National Football Conference(NFC) and the American Football Conference(AFC). The 2022 NFL playoff bracket below shows the current teams in their path to Super Bowl 2022.
Most of the playoff teams use VertiMax to increase their performance on the field, as you will see in the following videos.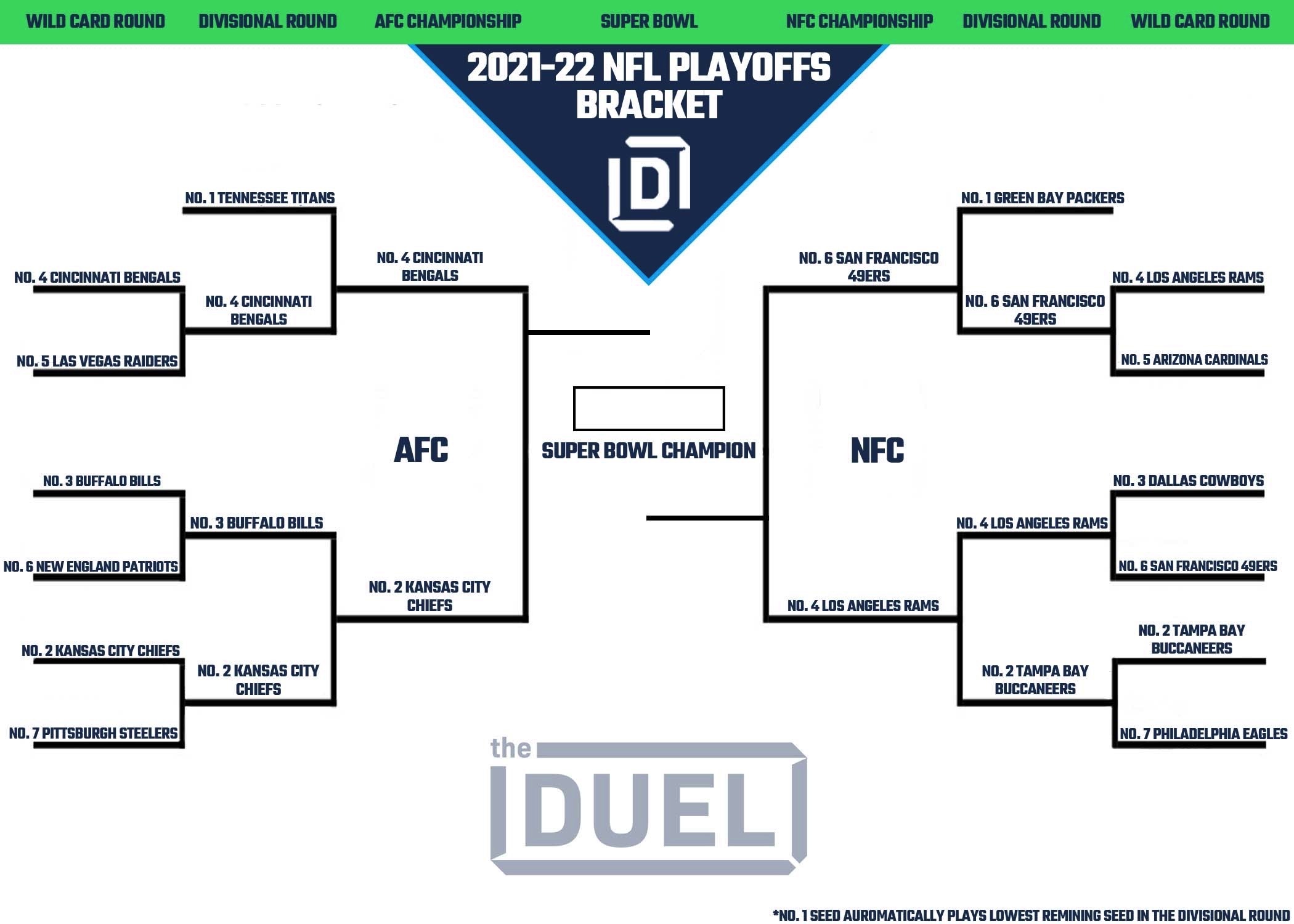 Football Positions Benefiting From VertiMax Training
Every football position can use VertiMax to increase on-field performance. Check out these positions and drills for some positions.
1. Quarterback - Quarterbacks need to have strong physical skills and accuracy. They need to develop a powerful throwing arm, quick feet, speed, agility and mobility. See these VertiMax Quarterback Drills
2. Wide Receiver - A wide receiver has one primary job, which is to outrun the defensive back, get ope, and catch passes. Wide receivers normally need a combination of blazing speed, change-of-direction skills, and strong hand-eye coordination. On running plays, they will throw blocks and occasionally take a handoff. Get into VertiMax training with these Wide Receiver Drills
3. Running Back - Running backs are powerhouses of athletic ability and must have agility, speed, strength, and explosive power. They run, catch, block, and even throw a pass from time to time. See more VertiMax Running Back Drills
4. Linebacker - The linebacker's principal responsibilities are to tackle runners and to defend against shorter passes. VertiMax Linebacker Drills focus on explosive speed and change of direction agility.
5. Linemen - Linemen are players who specialize in play at the line of scrimmage. Football drills for offensive linemen and defensive linemen need powerful lower bodies to push, block and outmaneuver other players and make more tackles. Check out VertiMax Offensive and Defensive Linemen Drills
7. Cornerback - Cornerbacks cover receivers most of the time. They create turnovers by delivering hard tackles, interceptions, and deflecting forward passes. They need a tremendous amount of power, speed and agility.
8. Tight End - Tight ends are a hybrid position that can "split out" like a wide receiver as well as block for both the quarterback and the running backs. Many times he can also run and catch passes. Tight ends must develop speed, agility, hand-eye coordination and power.
---
Now check out some of the NFL players training for Super Bowl 2022. These players were some of the NFL playoff teams and provide some of their favorite VertiMax football training drills.
Examples of NFL Players Using VertiMax to Train
1. Arizona Cardinals -
Isaiah Simmons
(Linebacker)
2. Arizona Cardinals - Justin David

Pugh(Offensive Guard)
3. Buffalo Bills- Isaiah Hodgins(Wide Receiver)
4. Cincinnati Bengals - Stanley Morgan Jr(Wide Receiver)
5. Green Bay Packers - Kenny Clark(Defensive Tackle)
6. Green Bay Packers - Aaron Jones(Running Back)
7. Kansas City Chiefs - Tyreek Hill(Wide Receiver)
8. Las Vegas Raiders -
Keisean Nixon (Cornerback) & Johnathan Abram (Safety)
9. San Francisco 49ers - Brandon Aiyuk(Wide Receiver)
10. Tampa Bay Buccaneers - Mike Evans(Wide Receiver)
11. Tampa Bay
Buccaneers

-

Richard Sherman(Cornerback)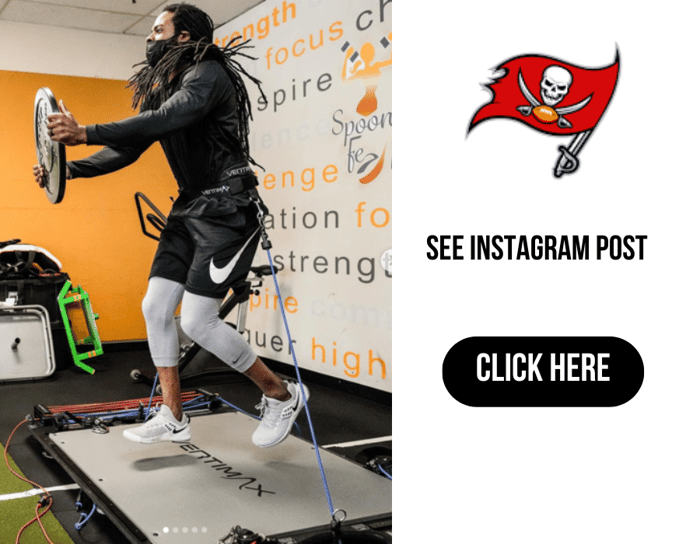 Several NFL Players From Different Teams
12. David Njoku - Cleveland Browns (Tight End)
13. Jonnu Smith - New England Patriots (Tight End)
14. Jordan Reed - former San Francisco 49er - Tight End)
---
You can also check out other football training ideas at VertiMax Football Training. See how Vertimax equipment can be used for every football position to improve football player performance and win the big games!