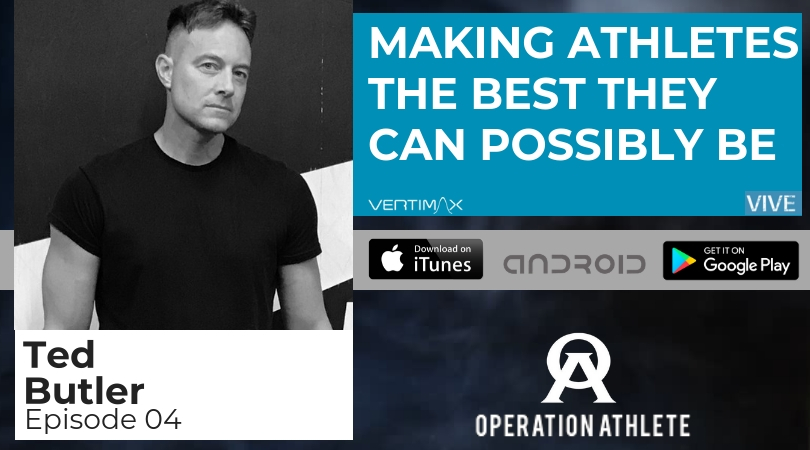 How do you train athletes to be the best and perform at a higher level?
Ted Butler discusses his systems to create a unique premier athlete experience that focuses on making athletes the best they can possibly be. Ted is the Owner, Operator and Trainer Extraordinaire at Operation Athlete in Lexington, Kentucky. He has become one of the most sought after trainers and sports performance coaches in the country. Ted specializes in training elite athletes and teams. On this episode hosted by Ned Arick, Ted shares more about how he got his start in the industry, Ideas on how to train athletes and the experiences that have shaped him, and his unique systems that cater to each individual athlete he works with to get them to the top of their game. Ted also dives into the importance of mindset and why it has become a game changer in the way that he works with and trains athletes. He and Ned discuss the mentality that exists in the sports performance industry and how his philosophy differs from it. Tune in to find out more about what sets Ted and Operation Athlete apart as a Pro Trainer in the world of sports performance.
Powerful Quote:
"The best players in the world spend more than half the time working on their body rather than playing their sport." — Ted Butler
Highlighted key topics discussed:
Ted Butler talks about how he got started in the industry. [3:58] Ted shares his experience sneaking in to watch Tim Grover. He then goes into when he got the inspiration to start building his Operation Athlete systems. [10:05] How he places individual emphasis on each athlete he works with when he trains groups or teams. [21:28] How he gets his athletes into the mindset they need to get better. [27:35] Ted shares more about some of his experiences growing up that help him relate to his athletes now. [39:35] Ted shares an anecdote that made him disappointed with the mentality of the sports performance industry. [54:28] There are different philosophies and strategies that work for different people. [56:48] Ted is successful in business because he knows who he caters to.
Resources: