Team VertiMax is excited to announce the VertiMax App has launched ! Over the years the community has provided great feedback in using our sports performance equipment and has encouraged VertiMax to develop and launch this athletic performance and fitness programming app. The VertiMax team has traveled the country, connected with elite sports performance and fitness trainers, and collaborated to create comprehensive programming and cutting edge training solutions. This includes free and premium content.
The VertiMax app includes free content that covers :
- A free library of drills for both VertiMax Raptors and Platforms
- An overview of the proper use of VertiMax equipment
- How to unpack and install your Raptor or VertiMax platform
The VertiMax app also includes premium programming content that covers:
-Off-season, In-season, and Pre-Season programming for key sports
-Premium content for Soccer, Football, Basketball, and Volleyball from leading trainers
-Premium RaptorFit programming content
We look forward to sharing this top fitness tool to help further our community's educational resources. Quarterly coaching tips, workouts, drills, exercises, and sports specific routines will be released. Whether you are a fitness fanatic looking to get RaptorFit, or a coach who wants to run his players through a successful off season program, check out the app and see what it's all about!
Now available for download on any iOS or Android device.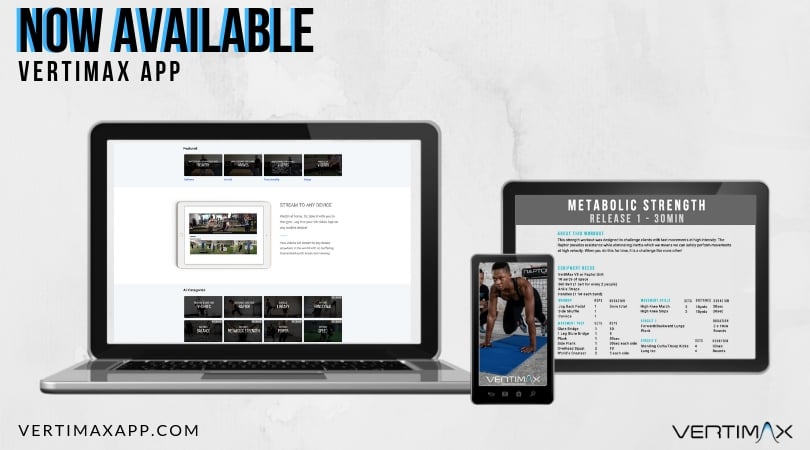 Updated July 15, 2019