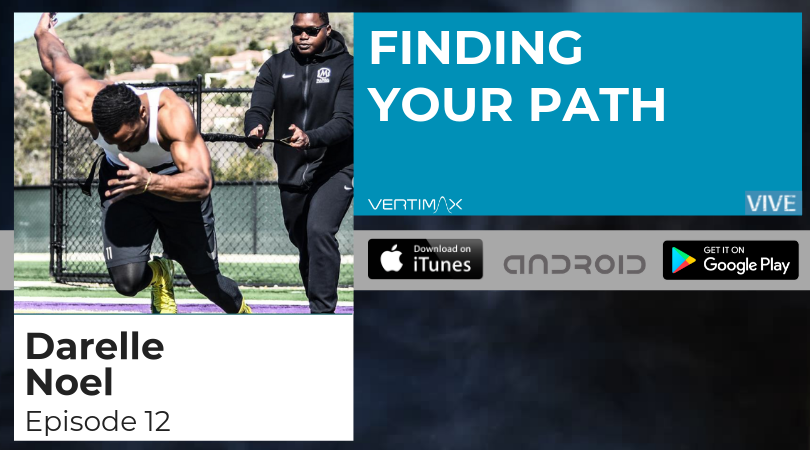 Take a leap of faith and put yourself out there
Darelle Noel, sports performance coach and trainer in Houston and LA, NFL Combine Movement Specialist, works with professional athletes in the NBA, NFL and MLB. He shares the story of how he started off in the sports performance space by offering free training sessions, and eventually moved into training professional athletes in 2013, to today: working with top level athletes in LA.
On this episode hosted by Cameron Lynch, four-year NFL vet, Darelle reveals his journey of the past seven years of pursuing his dream and finding his path. As an introverted person, it was difficult for him to put himself out there, but when it came down to it, he was able to take that leap of faith to move himself into the next stage and develop himself as a trainer. Darelle explains more about his expertise and how he approaches his trainings, and why his methods and strategies differ when he trains youth athletes compared to professional athletes. He also has some tips on how to put yourself out there, and advice for people who are struggling to find their true calling. Tune in to find out more.
Powerful Quote:
"Any type of training, I look at it from the human perspective first." — Darelle Noel
Highlighted key topics discussed:
Cameron introduces his guest for this episode — Darelle Noel. [:56] What is Darelle's mastery and how does he approach his training? [2:48] Darelle goes over the scope of the athletes that he trains [3:39] Darelle talks about how his training sessions with youth play out compared to professional athletes. [4:50] Darelle shares how he improves athleticism - He shares some of his strategies. [5:41] At a professional level, Darelle helps athletes not so much develop techniques as fine-tune them to what they're trying to achieve. [8:14] Darelle and Cam discuss some of the differences between training MMA fighters and NFL players. [12:07] Darelle explains some of the outcomes he's striving for with some of his drills. [13:09] Darelle shares how he got into the sports performance industry. [17:43] Darelle started training professional athletes in 2013. How did he make the switch? [18:45] Darelle explains how he got his name out there. [20:27] What has Darelle been able to accomplish in his few years in LA? [23:15] What motivates Darelle? [27:13] Darelle shares his message to others.
Resources:
Darelle Noel on Instagram