Press Release
October 7-8, 2017
VertiMax Summit 2017
Jessie Ehren – VertiMax Training Coordinator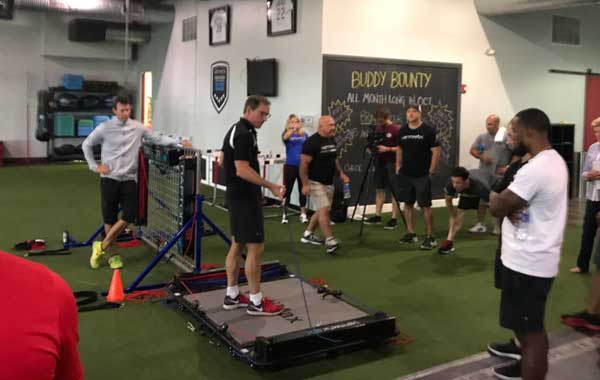 TAMPA, FL - There are some new faces to the VertiMax team but they aren't new to the Sports & Fitness Industry. From California to Virginia to Texas to New York, trainers from around the United States flew in to be the first group to observe and assess the new VertiMax Certification Training Course. Not only were they there to observe, but they were receiving upskilled to present these educational courses across the globe.
The VertiMax community has been itching for educational resources and content to help them correctly use and implement the VertiMax equipment into their athletes' and general fitness clients' workout routines. The VertiMax V8 platforms and Raptor units have an endless usage of exercising and programming, but it is our job to help bring that potential to our customers to insure they are utilizing the equipment to the fullest capacity.
"The most exciting part about the VertiMax Summit was sharing knowledge and experiences with other top coaches in the field. With the certification program, we'll be able to pass this information along to other coaches who share the same passion and that to me is the real game changer!" says Chris Gorres, VertiMax Master Trainer.
VertiMax's Master Trainer team includes individuals that work with professionals, Olympians and elite athletes from all over the world. Including A five-time Olympic medalist, Justin Gatlin. Buffalo Bills Linebacker, Lorenzo Alexander. U.S Women's Goal Keeper, Ashlyn Harris. Memphis Grizzlies shooting guard, Andrew Harrison. And even celebrities such as Justin Bieber. This just names a few from the remarkable list of recognizable names. The amount of knowledge, skill level and talent that the VertiMax team gained over the course of this summit has been the most humbling and honor worthy experience.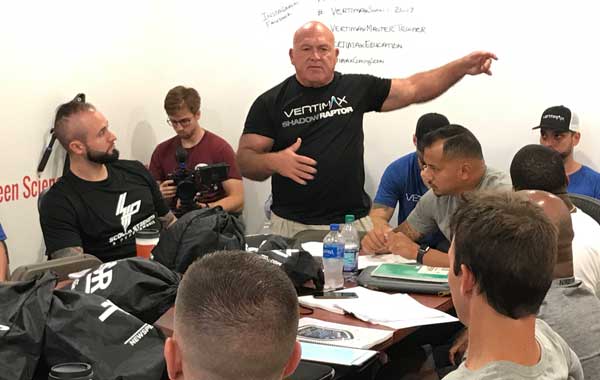 New VertiMax Master Trainer, Clarence Howard stated "Attending the VertiMax Summit was one of the most professionally fulfilling moments of my career. Not because of the cutting-edge technology and programming but because of quality people working selflessly toward a goal. You really could feel it. From an inside perspective, it is evident that VertiMax's success is the result the passion of Team VertiMax and their uncompromising commitment to providing specificity and functionality needed for any athlete to excel."
With the combination of the talented team and the pre-approved credited certification through the American Council of Exercise (ACE), VertiMax is set out to create change within the sports and fitness industries. This certification course is a great foundation for you to join the evolution of training, whether you are a Performance Trainer looking to deliver elite sports specific programming, a Coach wanting to develop a team's strength and condition workout, General Fitness Trainer seeking to change up their clients' regimens, or parents who would like to understand and mentor their kids to be the best they can be.
VertiMax will be hosting two Certification Training Courses in Florida and Virginia to wrap-up the 2017 year. And will be looking to go worldwide in 2018. Keep a look out on the Training Calendar at vertimax.com for trainings coming to your area.